Tips For Moving To Seattle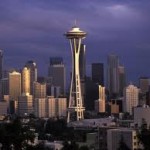 Seattle is an excellent place to live. Anyone that puts it down has not have enough time to soak in everything that this wonderful city has to offer. Seattle will offer plenty to do. There are loads of local area attractions that will not break the bank, and if you get hungry somewhere along the way, there will be plenty of places to stop and grab a bite to eat. There are a lot of places in Seattle that put a heavy focus on a healthy lifestyle. This is a good thing. So pack up your things, and get ready to move to the Emerald City.
Get acquainted with the big city
Before you get packing, it may be a good idea to become a little better acquainted with the city. Seattle is a really big city. It has one of the most active ports in the entire United States, and currently just over 600,000 people call the city of Seattle home. If you include all of the little cities all around Seattle, then you will be looking at a population of just over three million people.
Are you a night owl
If you are more of a night person, then you will love the culture and night life that Seattle has to offer its residents. When the sun goes down, the city comes to life with a multitude of night clubs and eateries. No matter what type of music you like, you will be able to find a night club that is playing it.
Just because Seattle has an active night life, it does not mean that there is not plenty to do during the day. When the sun rises a different part of the city comes to life.
What neighborhoods in Seattle are the best
The majority of Seattle is a great place to live, but just like every other city in the United States, there are some areas of Seattle that you may want to avoid. Everyone has their very own opinions on this subject, but the best way to find out which area would be right for you is to visit the area first. If you are not certain which areas of Seattle would be best for you or your family, plan a family vacation before you move to the big city. This way you can get a taste of what each part of Seattle has to offer.
How are you going to do the move
Once you figure out where you are going to move to, you have to figure out how you are going to do it. There are two ways to move, and determining which way you would like to move will most likely depend on your budget.
You can easily get a moving quote online if you want to hire a moving company. Hiring a moving company is the easiest way to get the move done. You will not have too much work to do, and you will also get more free time.
The other option is self moving. This is where you will do all of the moving yourself. Self moving is much cheaper, but it takes more of your time.
Once you decide how you are going to move, it is time to move to Seattle, Movers.net have simple form in order to make your life easier, in case you choose to research for a moving company, all you have to do is fill it up and submit it – you will get some calls regarding your move faster then you think.