How Can You Find The Most Affordable Movers That Service Your Area?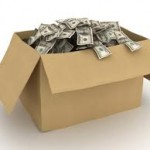 Finding a good moving company is not that difficult. Finding a great moving company is not that hard either, but finding a great moving company that offers their exceptional services at affordable prices can be quite a challenge. Not all movers are the same, and they don't offer the same prices for their services. Some moving companies will disclose all of the charges up front, and others will try to hide or even sneak in some extra moving costs once they have loaded all of your belongings onto the moving truck. Movers.net has put together this list of tips that will help you find the best moving company at the best price.
Don't fall victim to low priced moving scams
Most people will just choose the moving company that has the lowest rate that they can find. This can be a huge mistake that can end up costing much more than they had ever hoped to pay. There are some moving companies out there that do not operate honestly. They will advertise really low prices in hopes of luring people in. These low prices look so good, that it can be really hard for people that are shopping for the best deals on moving companies to pass them by. Once you have signed the contract, the moving company will start adding extra charges to the final bill, and they will hold all of your stuff hostage until you have paid the bill in full. This is why it is not always the best idea to choose the cheapest moving company. You will be paying more in the end.
How can you find the cheapest moving companies that you can actually trust
In the past, you would have to spend an entire day researching all of the local moving companies that offered their services to your area. Your local phone book was the only way to find the moving companies that handled your area. Today, things have changed a lot.
Now you can find every moving company that services your area right from your computer or smart phone. You could be laying comfortably in bed the whole time you are looking for a moving company, and it will only take a few seconds of your time.
At Movers.net we have done all of the work for you. There is no need to spend an entire day looking through a phone book just trying to narrow down which moving company you should choose to handle your move. We have done all of the work for you. All you need to do is fill out one quick and easy form, and our computer system will handle all of the shopping for you.
We have already found all of the honest affordable moving companies that service your area. Once you enter your information into our secure form, our computer system will compare your data against all of the moving companies in our database. This all happens in just a few seconds of time. Our system will find several matches that fit your information. This is the best way to find the most affordable moving company in your area, and it only takes a minute of your time.